BiCon 2022 happened at
Leeds Beckett University
(Headingley Campus)
11th-14th August 2022
And online!
BiCon happened. It was great!
Below are the group photos taken at the end of BiCon, one in-person and one online (click for a larger image).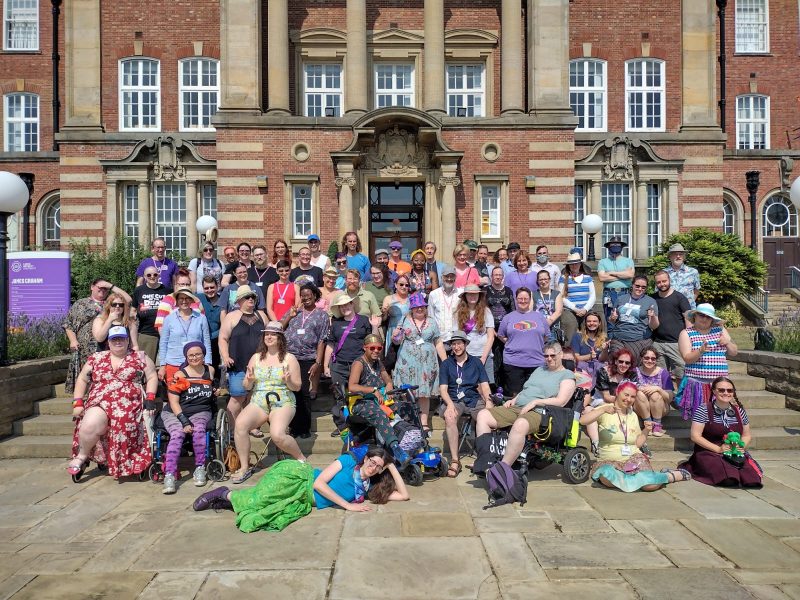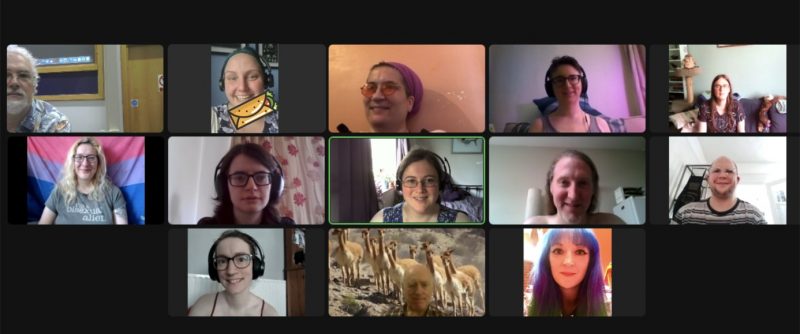 If you want to make donations separate from registration, our payment link is: Stripe donation link
The best way to get in touch with the team is by emailing biconuk2022@gmail.com.
"I didn't really get involved with any type of queer scene until I was in my twenties and went to my first BiCon in 2003. It felt like belonging in a way that going to gay clubs had never made me feel."
Cat